Posts Tagged 'concept film'
Friday, January 13th, 2012
Here is a new video I edited that reveals some of the experience behind the scenes of Jay and Mie Mie's concept video.
If you want to learn more about their project or watch the original film, click here.
Wednesday, October 13th, 2010
I love shooting concept films because it allows me to use my film background to create something entertaining and unique for wedding couples. Long gone are the days of the dull 15-minute picture slideshows… instead, I take the couple through the whole filmmaking process and create an entertaining and unique film that tells their story.
Making Jay and Mie Mie's concept film was a fun and rewarding process. They had seen my other films and expressed a lot of interest to have one of their own for their big day. I had known Jay for a long time, and I was happy to get to better know Mie Mie through this production. We had a meeting and learned about their real story… along with some of their personality quirks, and that was all we needed to get started.
We shot this film in two full production days and several short pickup shoots. It was an exhausting task, jumping around from location to location (watch credits for all the places we shot!) and working around with the entourage's limited schedule, but everybody was super cool to work with and were open to the lines and situations we gave them (which was understandably hard to do without knowing the full context of the film). Even through the long hours and multiple takes, Jay and Mie Mie soaked up every take with laughter and shared these moments with the rest of their entourage.
Congrats and thank you to the newlyweds as well as the rest of the entourage for their patience, understanding, and open-mindedness to the scenes we shot. It was another one of those projects that fully came together in the edit room. I think we created an entertaining film that captures their story along with a lot of people's signature traits. It was very well received at their reception.
Please, enjoy!
Technical Specs: Shot with Canon 550D, 17-55mm f2.8 IS, 50mm 1.8, and Nikon 85mm 1.8 @ 1080p 24fps and 720p 60fps. Azden SGM-1x and Zoom H4n for audio.
Saturday, October 24th, 2009
From October 19-22, 2009, I was blessed with the opportunity to attend Re:Frame San Francisco, which is described as "4 days of intense shooting technique, business management, HD workflow, branding & marketing, creative storytelling techniques, social media and much more!" and it did not disappoint. Chris Dumlao of San Diego based Starcross'd Creative had been suggesting I attend this conference for awhile now, and I was lucky enough to land a ticket just a few days before it started.
This being a conference primarily for wedding videographers (or wedding "filmmakers" as they should be called now) at first made me a bit hesitant to attend. Being a film school guy, surrounded by film school geeks, that stigma that comes with the anything labeled "wedding" still exists, but after attending this conference, I am convinced that can be challenged and eventually broken. I was impressed by the quality of their images as much their abilities as storytellers. These creative professionals are truly bridging that gap between the wedding videographer and the filmmaker, and I found that very inspiring.
I learned so much not only from each of the speakers but also from the attendees. I was a typing maniac on my laptop the entire four days and ended up with almost 40 pages of solid, valuable notes. It was an open environment for everybody to pick everybody else's brain freely!
I owe a huge shout out to the founders of Re:Frame SF: Kristin Bliss, Bruce Patterson, Julie Hill, and Jason Magbanua, for assembling an "awesome" conference. And huge THANK YOU to the speakers who traveled from far and generously shared their expertise and knowledge of the industry: Joe Simon, Kevin Shahinian, Oleg Kaylan, David Robin, Dennis Lennie, Jasmine Star, Leila Khalil, Alex Hill, Loyd Calomay, Angela Desveaux, and Philip Bloom.
Here are some highlights of the conference:


Our classroom for four days.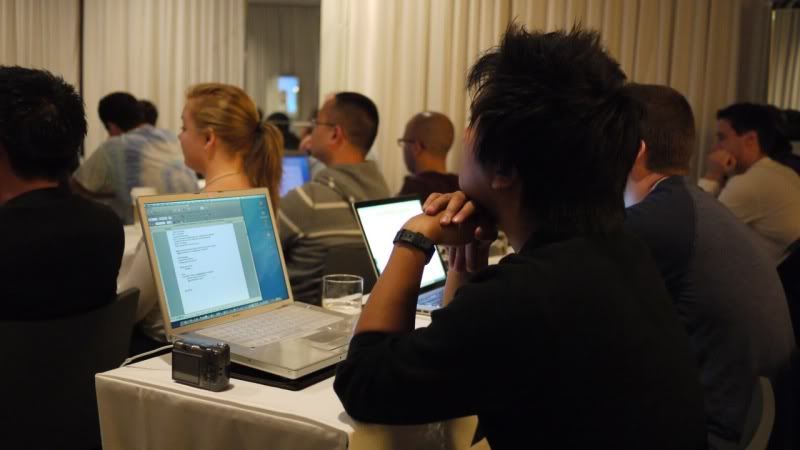 Me in sponge status. (photo by Philip Bloom)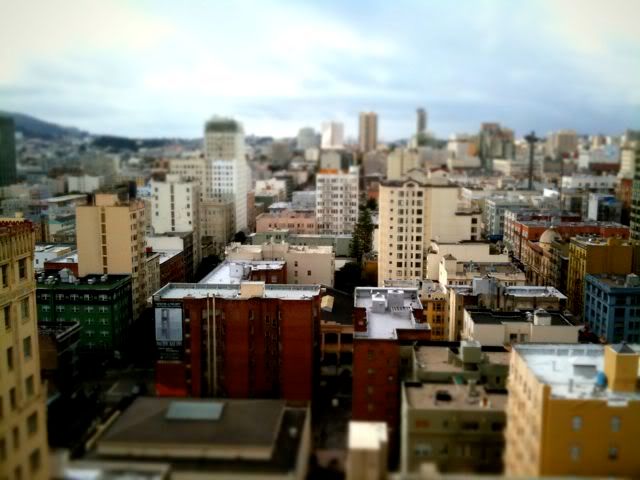 View from the rooftop. Mini-SF!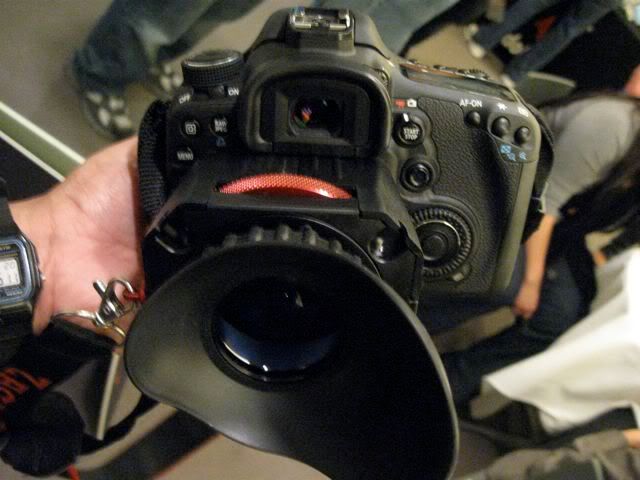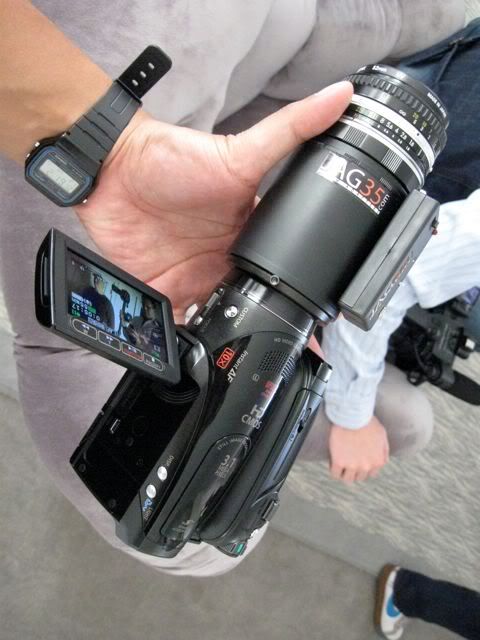 Toys! (playing with gear from Zacuto and Jag35)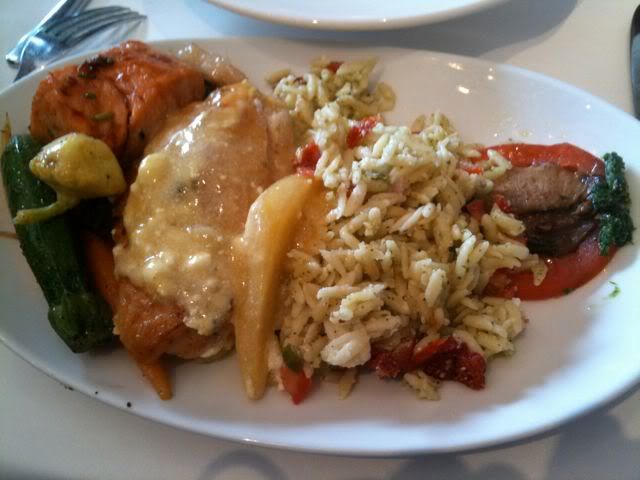 Spoiled with some of the finest cuisine.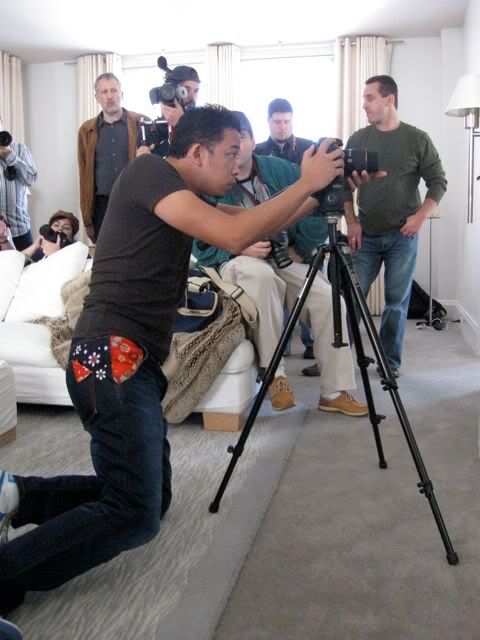 On-location Shootout!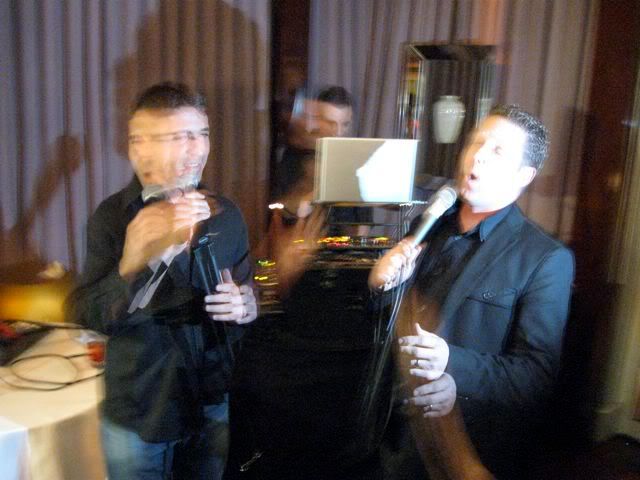 Work hard, play hard.
With the hot thing being same-day edits, there were a handful of cool videos that documented the action and were posted right away to share! Here is one of them shot by Cinematographer Philip Bloom using only stills from a 5Dmkii and a 7d DSLR:

"Lucky Lucky": 7D and 5dmkII photo movie from Philip Bloom on Vimeo.
Check out this one shot by John Connor, Cristina Valdivieso, and Anthony Quintano:

Re:Frame San Francisco – The Beginning from Cristina Valdivieso + Jon Connor on Vimeo.
More videos can be found on the Re:Frame Vimeo Page!
To all of the attendees I met at the conference, I am excited to be a part of the community and share the future of filmmaking and event filmmaking with you. For everyone else reading, I hope to share more stories and even some lessons learned from these guys in future blogs. It's just too much to cram into one post!
And please stay tuned for a new concept film that I will be posting soon!