Posts Tagged 'hometown'
Friday, September 25th, 2009
Gonna make this one short. 😉
Toured a bit of the University of Michigan. My friend Philip says it feels a lot like Berkeley with it's "liberalness" and daily protests on campus.


Though nowhere near as diverse as Berkeley, he feels that folks in the midwest are generally nicer and more open to it.
Was skeptical about eating Thai food cooked by young midwest college kids, but they trained them well.

Climbed the clock tower and snapped this mini. Michigan League building.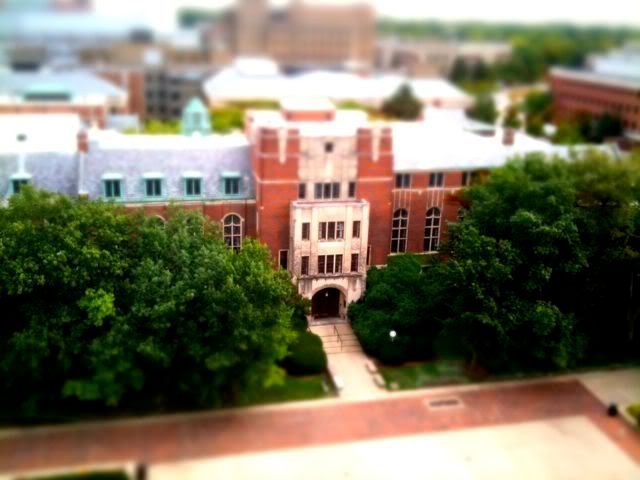 On the road again and found this to be the most interesting sign:


I guess somebody CAN put a price on human life.
Driving through Gary, Indiana was an experience. It was depressing seeing this "once great city" in shambles.


Didn't realize until later that I just drove through MJ's hometown.

Arrived in Chicago. My best shot of the city so far. You know you love it.

For Joel:

Bed Day 03

Summary:


Cities: Ann Arbor, Gary, Chicago
Odometer Begin: 208504
Odometer End: 208708
Day Miles: 204
Gas Prices: $2.64
TOTAL Miles So Far: 1,062
Next: Chicago if time, then drive to Minneapolis, MN