Posts Tagged 'mitchell'
Monday, September 28th, 2009
now onto the next half of my roadtrip. i wasn't too keen on this part of the drive because i hear of the endless cornfields. but i made some interesting stops along the way.

one thing i noticed is these midwest folks love their fireworks (i thought that was just a Texas thing!). i found dozens of signs like these since i started driving in this region.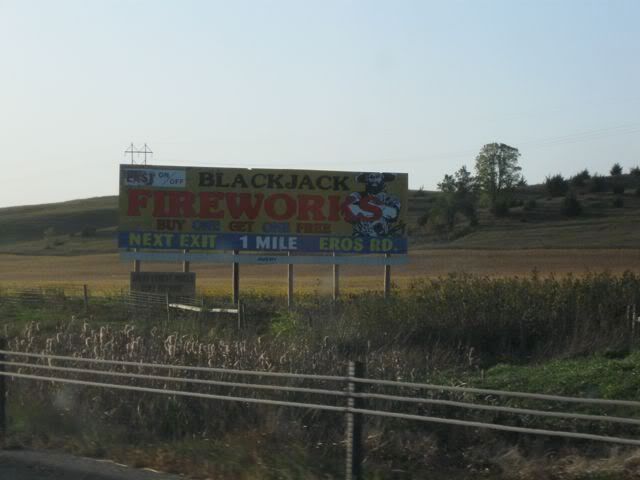 pretty amazing (and blinding) driving straight into the sunset through the flatlands of South Dakota.

found a burger joint i haven't tried yet before settling in for the night.


"Double Butterburger w/ Cheese Value Basket" $4.99
Summary:


Cities: Minneapolis, MN > Blue Earth, MN > Mitchell, SD
Odometer Begin: 209210
Odometer End: 209547
Day Miles: 337
Gas Prices: $2.26
TOTAL Miles So Far: 1,901
NEXT: onto Rapid City and Mt. Rushmore