Posts Tagged 'team stroganoff'
Wednesday, October 14th, 2009
I really lucked out when I was approached to be editor for this team. I knew I wanted to participate in another sleepless weekend, surrounded by talented artists, all working towards the goal of completing a short film in 48 hours. We definitely had our obstacles but we pulled through and created a film we are very proud of!
And at the Judging Awards Ceremony, we won 5 out of 6 nominations, including: Audience Choice Award, Best Actor, Best Directing, Best Sound Design, and Best Film of San Jose. =D
Thank you Jacob Rangle, Team Leader and Writer/Director, for asking me to be a part of your team. And thank you to the whole crew who welcomed me into the group… I look forward to more battles in the field!
And here is our film, entitled, "Raton":

Now, check out some of the behind-the-scenes photos I shot that weekend, using a Nikon D5000:


Anxious on the morning of our shoot.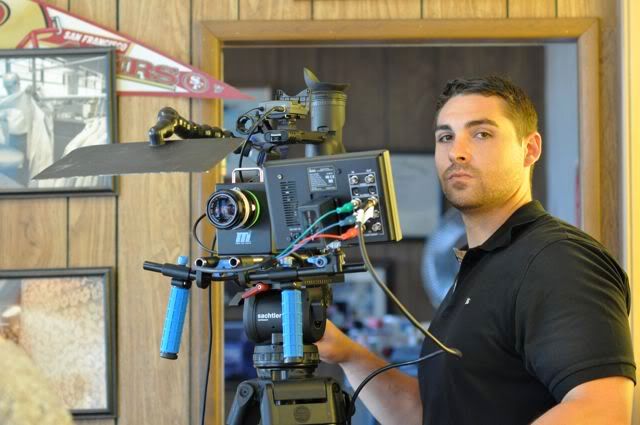 Our D.P. Jason Burton and his camera setup.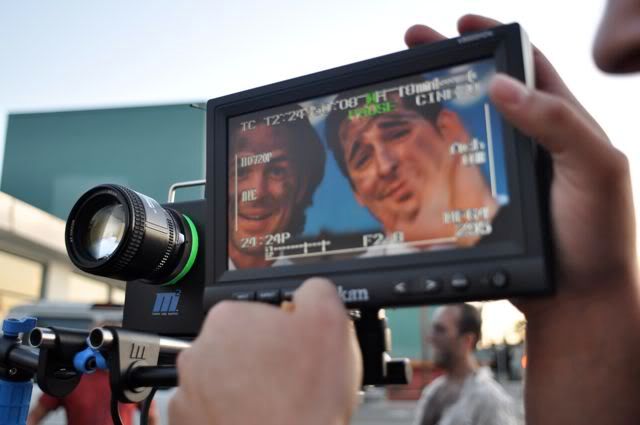 Actors Jake Lyall and Zach Gossett having too much fun.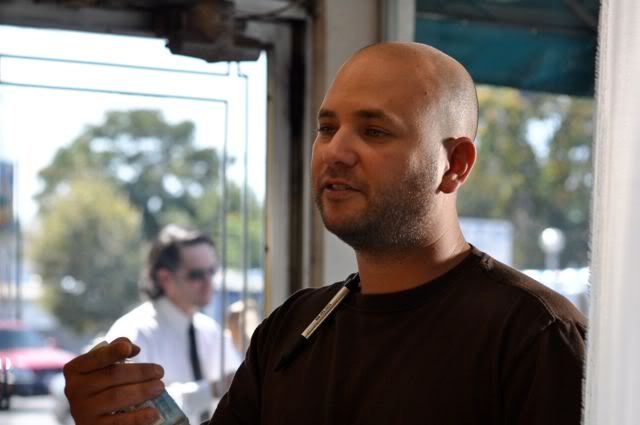 Our fearless leader, Writer/Director Jacob Rangel.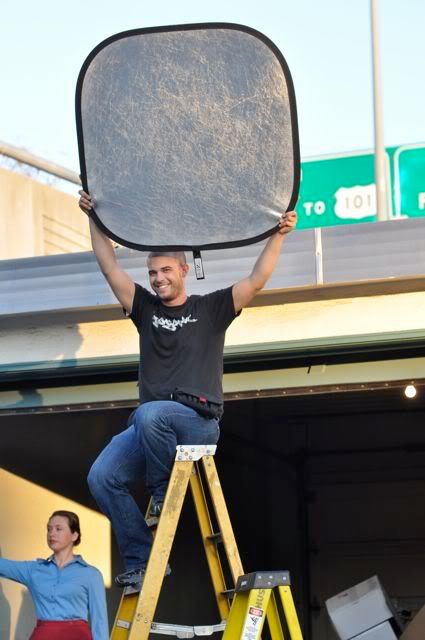 Will Myers going to great heights to reflect the sunlight before it sets!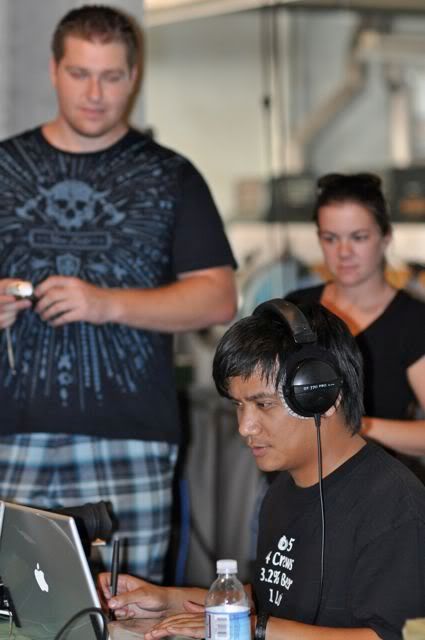 On-set editing! I had a rough cut ready by the time they wrapped shooting.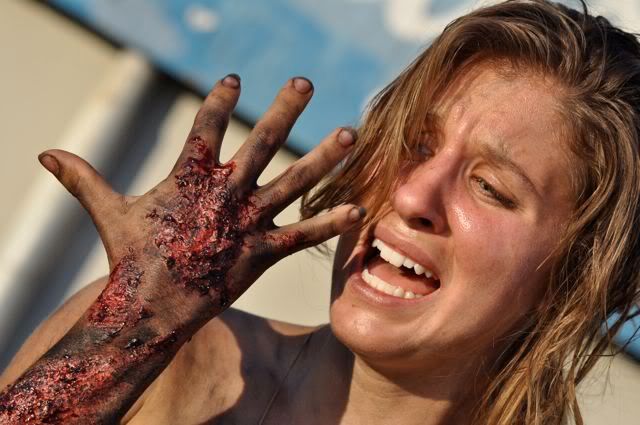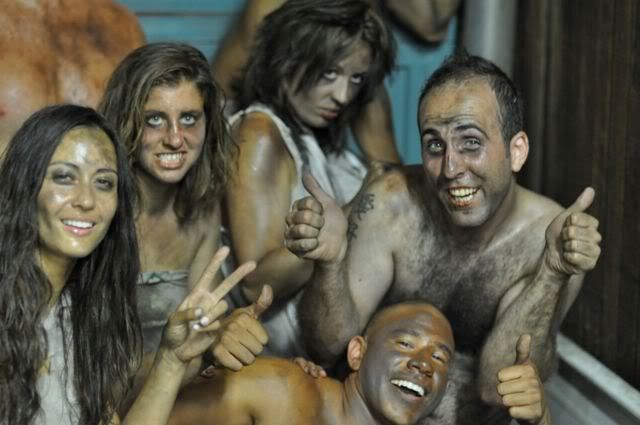 Just another good day with the rat people.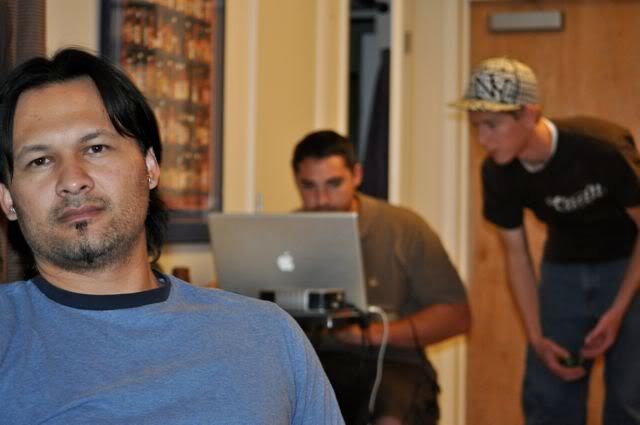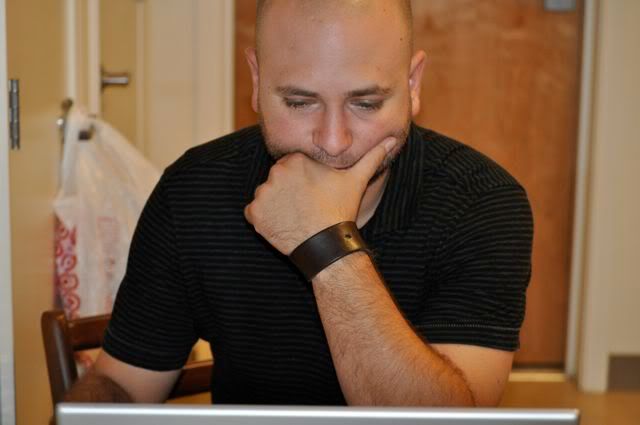 With about 3 hours of sleep, the post-production madness continued in the morning.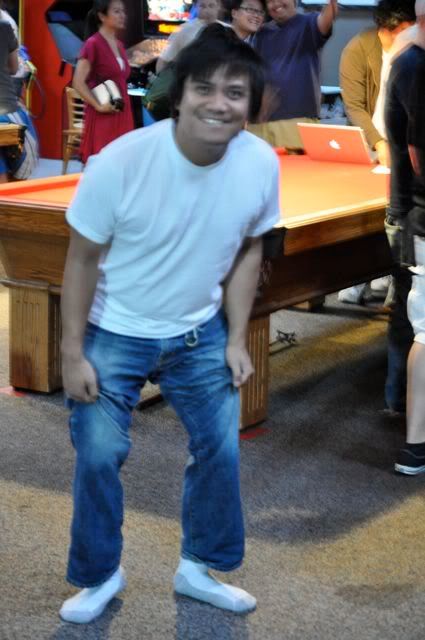 With less than 10 minutes to spare, we delivered the final cut. No time for shoes!


Celebrating our success before the screening.
Thank you for reading my blog and please continue to support your local artists!
Credits:
Director: Jacob Rangel
Writers: Jacob Rangel, John Broglin, Adrian Thompson, Will Myers
Producer: David Bettencourt
Line Producer: Mark Araiza
Cast: Jake Lyall, Teresa Byrnn, Zach Gossett, Marcella Galindo, Adam Bishop, Nate Duncan, Jesee Walker, Alexandra Harkins, Max Martinez, Stefany Boretti, Justin Burton, Marcus Araiza, Liddy Freeman
Cinematographer: Jason C.H. Burton
Assistant Director: John Broglin
Editor: Nelson Nunez
Visual FX & Compositing: Adrian Thompson
Script Supervisor: Joel Tatum
Best Boy: James Harkins
Gaffer: Hector Aranda
Costume Design: Liddy Freeman, Jesee Walker
Prop Masters: Jesee Walker, Adam Bishop
Boom Operator: Leo Quintero
Production Assistants: Chelsea Rangel, Alexandra Harkins, Justin Burton
On-Set Photography: Sarah Quinn, Nelson Nunez
Catering: Tony Lauro
Special Thanks: Andy Olsen, Gary Burton, Mary Hulbert, Janielle Burton, Diamond Laundry & Cleaner, SAG